With More Than 50 Years of Experience...
...as a leading Design Build Firm, Modern Builders takes great pride in overseeing every aspect of your project. This philosophy allows us to serve as your resource and answer any questions you have throughout the project, whether they are related to design, architecture or the construction process as a whole. As a single-source firm, we're accountable for all the managing all costs, scheduling and performance related to your project.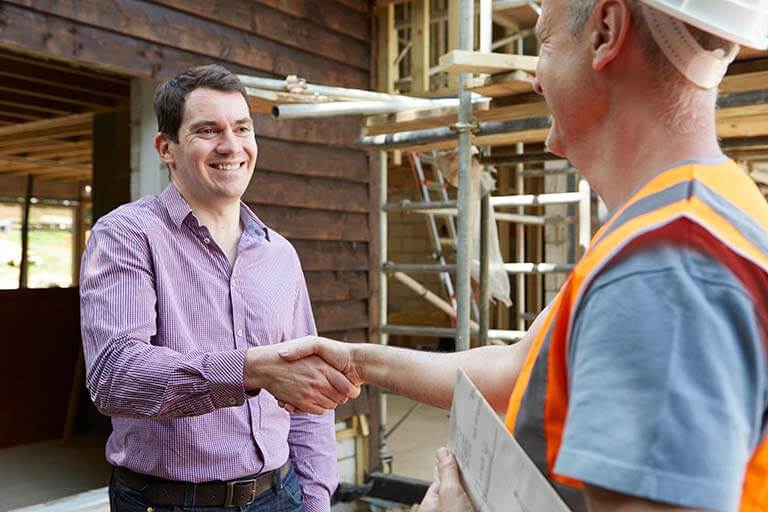 An Experienced Team
Modern Builders features a team of design and construction experts with decades of combined experience that will be put to work for you.
Get to Know Our Team of Professionals.
Rick Stensland,

President
Rick is a 1970 graduate of Waverly High School and served in the United States Army from 1972-1974. He began working at Modern Builders as a general laborer in 1967, and assumed the position of office manager and estimator in 1979. In 1982, Rick became Vice-President in charge of sales. He began performing the duties of executive officer and assumed full responsibility for sales in 1989. In 1991, he became President and CEO.
Robert J. Stensland, AIA
Vice President/Principal Architect
Robert earned his undergraduate degree in Architecture from Iowa State University in 1987 and completed his masters program in Architecture in December of 1993. He started at Modern Builders in June 1990 as Estimator and Designer and was promoted to Vice-President (Design) of Modern Builders and Corporate Secretary in 1991. Robert is a licensed architect and holds credentials in over 40 states/provinces across the US and Canada.
Marty Leary,
VP of Sales
Marty graduated in 1999 from Wartburg College and joined Modern Builders in 2008 from American Buildings Company. Marty brings the knowledge learned in the metal building world to help diagnose and correct existing building problems as well as master planning new additions. He enjoys working with clients from very diverse industries to establish budgets to achieve their building goals. Marty is heavily involved in the Cedar Valley community and owns numerous businesses in the surrounding communities.
Tamara Kofron,
Office Manager
Tami joined Modern Builders in 1989. She works closely with the construction team, subcontractors, and owners to ensure the administrative needs of the project are met. Clients appreciate her attention to detail and effective communication. She enjoys working with a wide range of clients and associates in the diverse field of construction. Tami is an active participant with her church and enjoys outdoor activities in her spare time.
Jackson Little,
Project Manager
Jackson Little has been working at Modern Builders since 2021. He has over 5 years of construction experience and almost 2 years of Project Management experience. Jackson graduated from the University of Northern Iowa with a degree in Construction Management.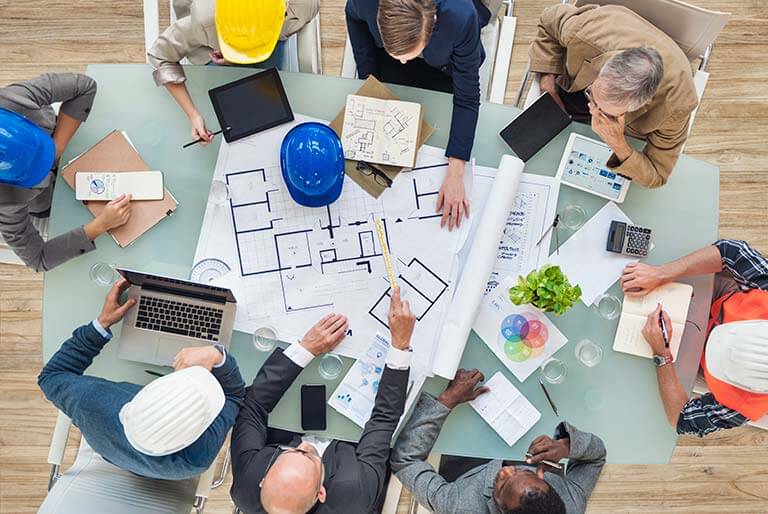 A Community Organization
We take pride in being members of the business communities, and we know that the projects we complete help other businesses better serve their own communities. We may complete projects across the country, but we know that facilities we build benefit the communities our clients serve. Our employees are involved in our own communities, as they participate in educational initiatives, youth programs and volunteer with other community service organizations.