Commercial Roofing
Whether you need a new roof for your home, business or any other structure, you can depend on Modern Builders to provide you with a variety of options to choose from. We'll give you an accurate estimate and get the work done on time using high-quality materials that you can depend on for years to come.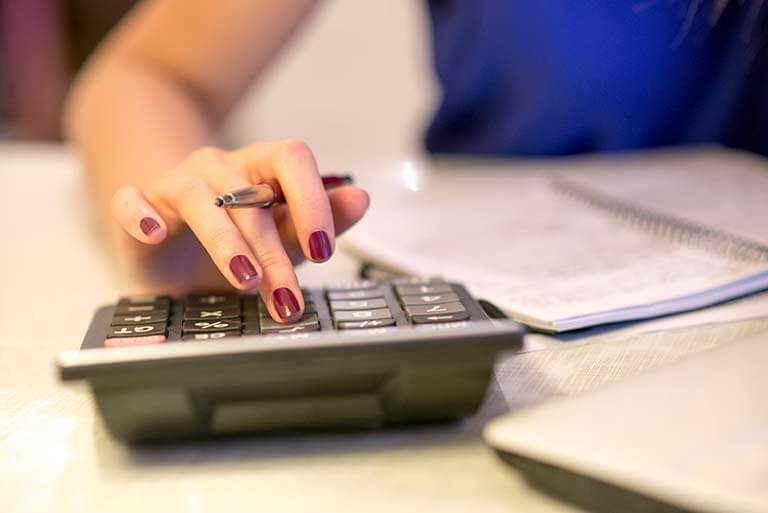 ---
Metal Roofing
Available in a variety of styles and finishes, Metal Roofing gives you the ability to choose a stylish roof that features unmatched durability that will last for decades. When you choose Modern Builders, you can choose from a variety of metal roofing materials, including galvanized steel, tin, zinc, aluminum and copper. We only use materials that meet industry standards and local building code requirements.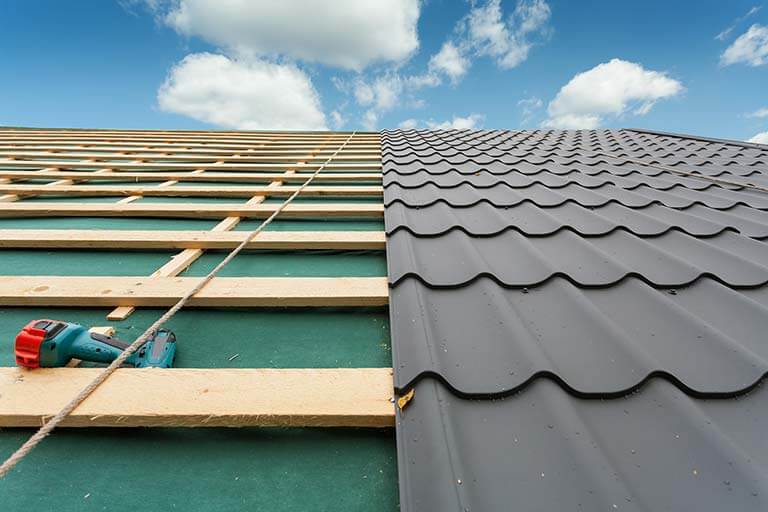 Metal Roofing Advantages
Choosing a metal roof offers a variety of advantages, including:
Longevity:

Metal roofs are effective for between 40 and 70 years, depending on the material, much longer than the 12-20 years you get with traditional asphalt roofing materials.

Durability:

From high winds to being able to resist impact from hail, metal roofs offer more durability and require less cost to maintain over the years.

Safety:

Metal roofs will not spark and ignite into flames during a wildfire or lightning strike.

Energy Efficiency:

With their ability to reflect solar-radiant heat, metal roofs can help you save as much as 25% on cooling costs.

Environmentally Friendly:

Because metal roofs are made from a wide range of recycled materials, you don't have to worry about waste creation like you do with shingle roofs.
---
EPDM/TPO Roofing
A membrane roofing system gives your roof improved durability and is available in a variety of coatings. At Modern Builders, we have two types of membrane roofing systems available:
EPDM Roofing Membrane:

Widely used on low-slope buildings, EPDM (ethylene propylene diene terpolymer) is consists of materials made from oil and natural gas to form a synthetic rubber membrane that is extremely durable.

TPO:

Thermoplastic Polyolefin (TPO) is single-ply reflective membrane that is typically installed in a fully adhered or mechanically attached system, allowing the white membrane to remain exposed throughout the life of the roof.
---
Roof Coatings
Using a coating on your roof can help extend and restore your roof, allowing you to save money. With a coating, you can:
Restore and Preserve EPDM, Thermoplastic, Thermoset, and Other Membranes
Reduces membrane shrinkage, and chalking
Multiple chemistry options (Acrylic, Polyurethane, OneStep)
Reduces stress on seams, flashing, and penetrations
Lowers energy costs
Adhesion promoting primers used as needed
Extend the life of your metal roof at a lower cost than a full replacement. Get the project done fast with fabric-less roof coating systems.
Longest performing system in the industry
Polyurethane fabric-less seam sealer since 1977
System bends and stretches with the roof
Less disruption for your business
Restore existing asphalt substrates including Smooth BUR and Modified Bitumen
Reduce the amount of cracking and deterioration
Adaptable to nearly every type of asphalt membrane
High-tech stain blocking base coat keeps coating from being yellowed by oils in asphalt
Multiple chemistries for "tough" applications
Systems may be applied to new and aged asphalt or modified bitumen to provide immediate protection from weather, UV degradation and chemical deterioration
Lower the roof temperature, extend the roof life